A Call for High Performance Leadership: executive team effectiveness across GCC family businesses
Businesses across the GCC are today facing unprecedented challenges.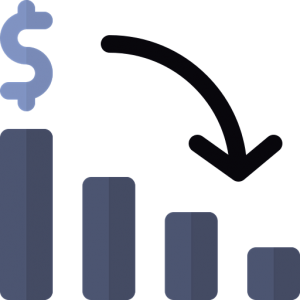 Lower oil revenues driven by a drop off in global demand, cutbacks in public expenditure, regional instability, along with fast-changing consumer sentiments and population shifts; have all contributed to this turbulence. And things do not look like abating any time soon.
So, what are leadership teams doing to keep their organizations afloat amidst these currents? The retail industry in the region provides a stark illustration of what happens when leadership teams get it right. Highly competitive, large volume with low margins, complex supply chains; compounded with the delicate demands of sale and after sale customer experiences – represent the inherent complexities of this sector.
Consider one of the largest retail groups – a family business with a long-standing tradition of serving the region for more than 70 years. With its extensive retail network and product distribution channels, this organization was effectively operating unchallenged in the marketplace. However, once the economic downturn had struck, even prior to the COVID-19 pandemic, its seemingly immune status as a monopoly across many product and service lines was rocked.
After years of continuous growth of +17%, the situation had ground to a halt with four quarters of negative growth. The leadership was faced with the hard fact that strategies, priorities and behaviour had to change. Towards what exactly, was vague at best. However, what was clear was the need for a far more nimble and agile leadership in dealing with this new normal of commercial uncertainty.
Having acknowledged the need, the leadership team's first step involved a self and collective examination of their DNA. What were their strengths and weaknesses when it comes to leading the organization on a culture and agile transformation? It became immediately clear that due to years of aggressive growth, parallel to regional development and prosperity, the leadership team was the driving force when it came to their successful strategy execution. They knew what they stood for, clearly understanding their shared purpose and how this enabled them to set a clear direction for the rest of the organization.
Unbeknown to them, however, was the fact that this fast-paced mission-fueled growth, had created long-term wear and tear on high performance. This was especially the case when it came to creating streamlined systems and processes that increased the speed and effectiveness in keeping up with consumer trends and demographics. Worryingly, it became apparent that critical business intelligence was not reaching the right decision makers for the group. Archaic CRM analytics couldn't keep pace with the rate of organization growth, let alone with the changing demands of consumers.
Not only were decisions made from inadequate or outdated sources of business intelligence and analytics. Once a risk or opportunity was identified, the leadership team was paralysed in their ability to respond. With a misaligned corporate governance structure, the group's separate businesses found themselves embarking on their siloed strategies with vigour. Yet, when it came to creating and leveraging group-wide marketing analytics platform or entering into new markets such as Asia, mistakes were repeated by many of the business units. No shared learnings, data or enterprise risk management assets were being utilized effectively. It was recognized that this was due to the sensitivities of working across businesses, the stigma attached to failure, and the absence of continuous learning throughout the family business.
Our research shows that leadership teams able to build on each other's energies and talents around a shared purpose; are likely to drive a 21.8% boost in performance throughout their organization.
Upon diagnosing the state of their leadership team as 'One' Group, rather than separate business units, we were able to quickly diagnose what needed immediate attention in order to adjust to the changing market landscape. Their unique results, as reflected in their Adaptive Culture Indicator™ Heat Map, illustrated strong leadership capabilities and a heightened sense of purpose of values them when setting the course. However, what required serious work was the team's absence of fostering a challenge culture and an inability to focus on addressing organizational skills gaps.
In tackling this head-on, the Leadership team focused on institutionalizing their behaviour at the top by only focusing on 2 symbiotic behavioural elements:
total respect for each other; but
the courage to speak out and challenge each other with good intentions.
Greater emphasis was subsequently put towards the executive team members driving these behaviours within their respective functions and business units throughout the family group.
The next step was more medium term in nature, enhancing the talent development and enterprise risk management processes and systems throughout the organization. So far, these have gone a long way in resolving the skills gap challenges, as well as creating a stronger risk culture and capability. These tangible wins, have ensured the family business's ongoing transformation sees them well positioned in becoming a strategic global player, even during a period of market stagnation.
The best leadership teams in the world frequently arise from volatility. However, every team will have their own unique challenges and opportunities. By looking within and without bias, and understanding where your team sits, is only the first step in being able to get through the uncertainty of today. In the Gulf, the need for behavioural and enterprise-wide leadership shifts may not have been required in the past. The failure for some leaders to proactively adjust their energies and efforts, has caused irreparable consequences already. In contrast, those that have been able weather the storm, find themselves strongly positioned in how they explore options for growth. What will be your team's next move?
READY TO SEE HOW ADAPTIVE GLOBAL CAN HELP?